Psychotherapy and Counselling in Krakow
Psychodynamic psychotherapy is recommended for:
anxiety, prolonged sadness and depression, persistent feelings of isolation and loneliness, relationship difficulties, sexual difficulties, panic disorders, personality disorders.
Psychodynamic psychotherapy focuses on deep psychological roots of emotional suffering. The process will usually involve exploring your memories and dreams, past and present important relationships, as well as your moment-to-moment feelings in therapeutic relation.

The role of the therapist is usually to help you experience emotions that were so far hidden or repressed and to offer new points of view at your difficulties, adding a new dimension to your perceptions of your situation and yourself.
The goal is not only a relief from the most obvious symptoms, but a shift in your long-term thinking and feeling patterns, which makes permanent and deep changes in your life possible.
Some studies that have looked at the impact of psychodynamic psychotherapy on long-term ability to cope with a condition discovered that people who used psychodynamic therapy had longer lasting results, and the benefits actually strengthened over time.
Psychodynamic psychotherapy helps to:
face some difficult feelings and thoughts;
feel less overwhelmed by your worries and fears;
improve your relationships by uncovering unconscious patterns of relating;
discover or strengthen your true unique identity and self-esteem;
improve the quality of life by discovering, accepting and expressing your needs and desires.
---
About me:
My name is Katarzyna Kostek. I am a psychodynamic psychotherapist working in private practice and in public sector as group therapist in Day Treatmet Programme for Neurotic Disorders at NCPL. I have completed 4-year postgraduate training at Krakowskie Centrum Psychodynamiczne (Krakow Psychodynamic Centre), which is recognised as one of the leading psychotherapy training organisations in Poland. My training is accredited by Polish Psychological Society. I work with a range of issues including anxiety, depression, abuse, bereavement/loss, and issues around identity and self-esteem.
---
To make an appointment:
You will be offered up to 3 preliminary consultation sessions in which your difficulties, reasons for therapy and expectations will be talked about to ensure that psychodynamic psychotherapy can be of help. Consultation session is charged 150 zł.
If we mutually decide to continue and work together, then each ongoing weekly or twice-a-week 50 minute session is also charged 150 zł. We will be able to talk further about the fee and any other practical matters during the initial consultation.
Please check Krakow Psychotherapy Center website for more psychologists speaking fluent English.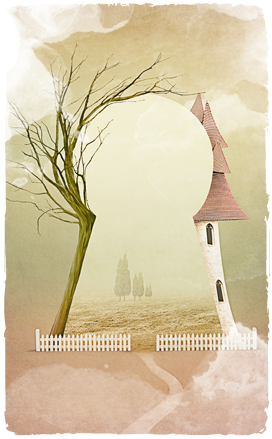 ---